Politics and basketball. You wouldn't think they go together, right?… Wrong! Both the major parties in Australia are struggling for support and I see only one solution to this. Bring in a new major party. The Spurs Party and have Patty Mills as Australia's new Prime Minister.
Prime Minister
This is a no brainer. The popularity of Patty Mills is through the roof in Australia at the moment. He has given people with no interest in basketball a reason to watch and connect with the game. Patty has done his time on the bench and is ready to move up to the big time. Last season Patty was a glorified mascot. Waving towels and getting trash minutes at the ends of games to show what he could do. This season was a different story all together. Patty showed himself to be one of the better back up point guards in the league. A spark that Miami had no answer for in the NBA Finals. Patty was the dagger in the heart of the Heat fans and players alike in the third quarter of Game 5. The game was still a contest until Mills came out a splashed 3's from everywhere and brought the crowd into the game with his energetic defense. This shows a new level of maturity for Mills. He made all the right decisions and is ready to become Australia's Prime Minister.
Deputy Prime Minister
Technically Aron Baynes was born in New Zealand but Aussies love to claim a kiwi. Baynes now joins the likes of Phar Lap, Russell Crowe, Crowded House, Keith Urban and the somewhat contentious Weet-Bix as items and people that Australia have lovingly claimed as their own. Granted Baynes did not get a great deal of court time which means he will have plenty of time to help out his Prime Minister at anytime and we've seen that Baynes is also capable of stepping into a starting role for the Spurs and he did not look out of place.
Minister for Foreign Affairs
Logically this role has to go to Tony Parker. For starters he is French and it is difficult to say no to anyone with a french accent. Being on the Spurs lineup it is also obvious that Parker gets along well with people from other countries. The Spurs have the most nationalities represented in the NBA with  their roster registering 10 internationals at the beginning of the 2013-2014 season. Parker has also shown that he wants to be friendly with everyone. Parker proved this in his short lived marriage to Eva Longoria. Lovely lady and watching Desperate Housewives is worth it just for her but this wasn't enough for Tony. He wanted more Foreign Affairs experience (see what I did there?) This is a great trait for Australia and will see Australia making many new international allies.
Treasurer
Kawhi Leonard. This kid (22 years old!) proved his worth in the NBA Finals, scoring points at will with aggressive moves to the hoop and deft jump shots but he also played outstanding defense against one of the best in the league, Lebron James. Kawhi has earnt his spot as Treasurer in the Spurs Party because he started at the bottom and wasn't expected to rise so quickly so Kawhi understands the value of money but his endorsements and contracts are only going to grow bigger from here. This experience with discussing contracts with multi-billion dollar companies and understanding how to best spread the wealth will make Kawhi the perfect Treasurer.
Minister for Education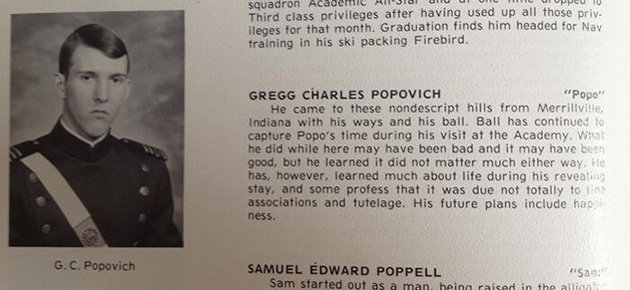 Coach Pop. All you need to do is look at what he has done for the Spurs to see this man knows how to educate others. Pop is arguably the most respected coach in the game and all players thrive under Pop's coaching theories and ideals. On draft night Pop always manages to spring a few surprises. He was one of the first to see the value in drafting international ballers. Players who had already stood out in a team orientated style of play and players he knew would understand and respect a team game. Look at the expansion and growth of the team under Pop. Manu wasn't always a superstar. He grew into the role and learnt from the best coach in the game. Parker is the same. If you need some more recent evidence just look at the growth of Belinelli and Patty Mills this season. Pop is the only choice for Minister of Education.
Minister for Communications
The leader of the Spurs. Tim Duncan. He doesn't often say much but when he does people listen. Timmy knows when communication is needed and when it should be stopped. Remember back to Timmy dragging a talkative Tony Parker away from the officials to stop a certain tech foul. Tony did not complain. Tony, along with the Spurs lineup, know that when Timmy Duncan talks, you listen. Opposition players know that Timmy is the man to talk to when playing the Spurs. He has the respect of every baller in the NBA and was Lebron's first point of call when it came welcoming the Spurs to the Finals.
Minister for Health and Sport
Will Sevening, the coaches and staff at the San Antonio Spurs. But mostly Will. Will is the Head Trainer at the Spurs. The Spurs aren't exactly the youngest team in the league. They have an average age of somewhere around 30. Three of their main players; Tim Duncan, Tony Parker and Manu Ginobilli are 37, 31 and 36 respectfully. Will has to put these "veterans" through their paces on a daily basis but also has to ensure Duncan and co. are at their physical peaks, remain uninjured and have the required rest breaks to thrive. It's a fine line to walk but Will has done it with ease and thus gets the gig as Minister for Health and Sport.
Minister for Defence
Danny Green may not be the guy you think of when it comes to defence but look at the job he did throughout the NBA Finals. Scoring important steals. Swaying the momentum of the game to the favour of the Spurs and shutting down the potent offensive force that is Dwayne Wade. Green still has plenty of improving to do but he has shown the potential to be a star in the future. Not only did he shut down Wade and take countless steals, he is also a menace when shooting the long bomb, a pre-requisite when it comes to being a Minister for Defence.
Minister for Arts
Marco Belinelli. Coach Pop has never been a fan of the three-point shot, openly stating he doesn't like the role the shot has in the game. This season though things changed. Coach Pop started running plays for long range bombs. Embraced the shot and made it a huge part of the Spurs Championship winning attack. With shooters like Patty Mills, Danny Green, Manu Ginobilli and Marco Belinelli, Pop had little choice but to use the three ball. Belinelli's shot is like a work of art. He has the balance, poise and a sense of occasion when pocketing the long ball. Not only is his shot a masterpiece but Belinelli is also Italian and everything sounds arty and awesome in Italian. Pizza. Spaghetti. Gelato. Point proven.
Minister for Agriculture
Honestly I found it hard to choose a Minister for Agriculture on the Spurs but Matt Bonner does look like the ultimate country boy. The ginger hair, beard, freckles and his awkwardness on the floor, all pre-requisites when it comes to being a Minister for Agriculture. Personally I think he'd be a better farmer than baller but he does have a Championship Ring which is more than I can say about myself.
Minister for Finance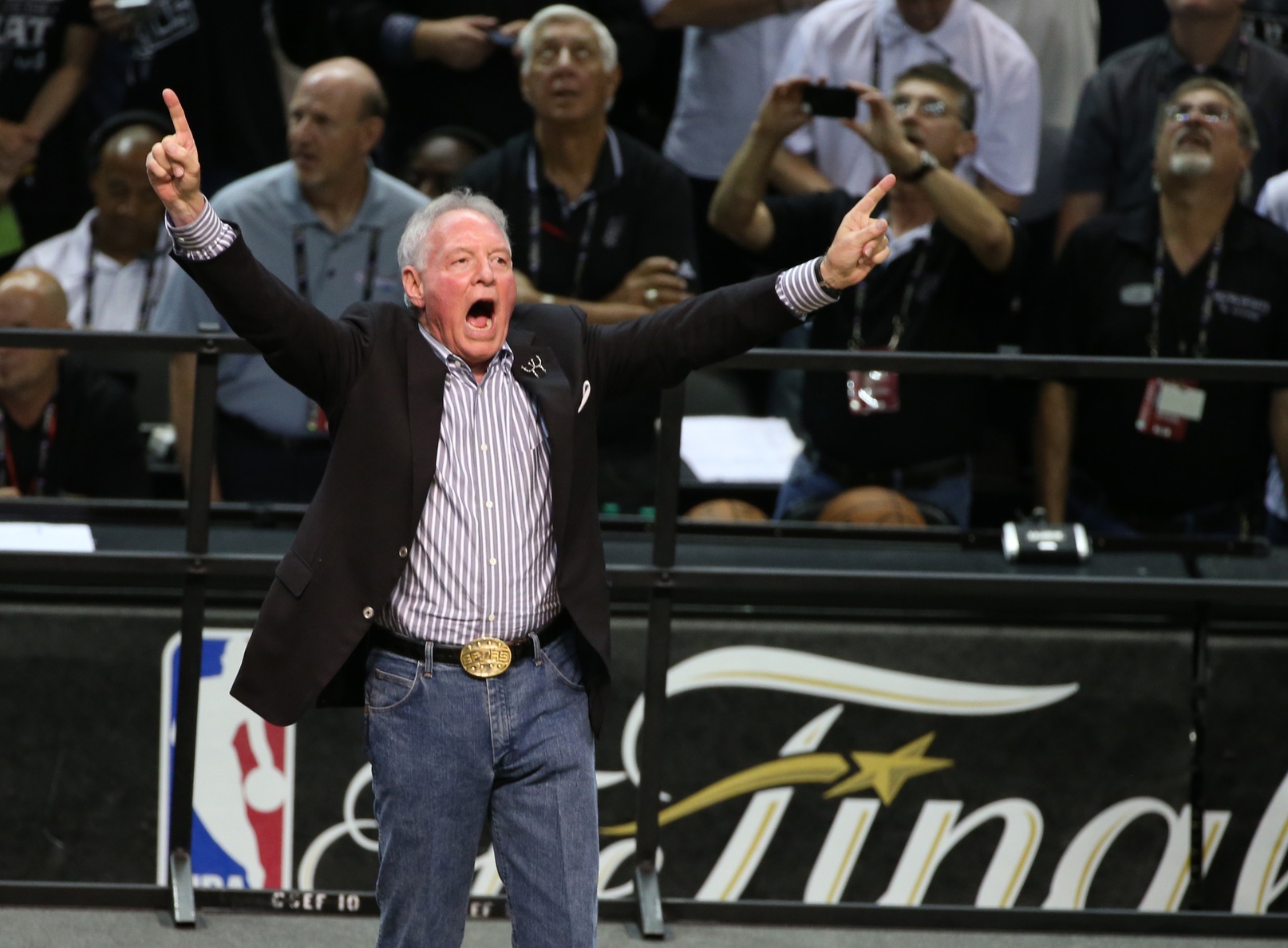 Peter Holt is the owner of the Spurs. I'm not sure if it is entirely his doing but how Holt has managed to keep Manu, Duncan and Parker on the same team for so long when they could have been earning millions more elsewhere is some kind of voodoo magic. Each of the three are legit stars in their own right but have bought into the Spurs game and Holt is a wizard on the books. Not only has he kept the big three together but also brought in players with potential and has shown a willingness in keeping these potential superstars around and continued to develop them. Just look at Patty Mills, Kawhi Leonard and Danny Green. Congratulations Peter Australia's new Minister for Finance.
Minister for Social Services
A person who on the court is always looking out for others. More concerned with getting the assist. Hitting the right player at the right time in the right position. The choice for this spot was easy. Boris Diaw. A passing big man. A player who seems to have eyes in the back of his head. Kawhi did get Finals MVP but for me Diaw wasn't far behind. Diaw doesn't need to put the ball through the hoop to earn his pay, he does it through a subtle bounce pass through the key or a pass to the corner for the open three. Boris didn't get many starts throughout the regular season but as soon as the Finals came Diaw stepped into the center position with ease and proved worth his weight in gold.
Minister for Trade and Investment
Tiago Splitter. A big man from Brazil. Splitter wasn't brought over to the NBA straight away. He was given time to develop in European and Brazilian Leagues. Tiago would've been a superstar if he'd stayed in the Euro Leagues but once the time was right decided to ply his wares in the NBA. Splitter has proved to be adequate back up for Tim Duncan, giving the Big Fundamental time for his body to recover. All the time and effort that the Spurs invested into Splitter paid off with his huge block on Dwayne Wade during the NBA Finals (may have been a goal tend).
Minister for Employment
I was struggling at this stage to come up with positions but I had one spot left and one person to go so it is what it is. Manu Ginobilli you are now Australia's Minister for Employment. It is because of you and your team orientated brand of ball that has allowed the Spurs to stay strong and consistent for many years. Manu, with Argentina, showed the rest of the world the importance of team basketball. Focusing on passing and team plays rather than individual brilliance. The NBA stood up and took notice incorporating this team style into NBA playbooks and also drafting many international ballers into the NBA. Thanks Manu.
There it is. Australia take note. The Spurs have solved all your problems. As you can see the entire roster has the resume required to thrive in their new positions and should obviously be brought in immediately (or not)…